Club Fiesta
Club Fiesta + Alex P + Team Redz + Rhys Lynch + Darren ST + Carl Willis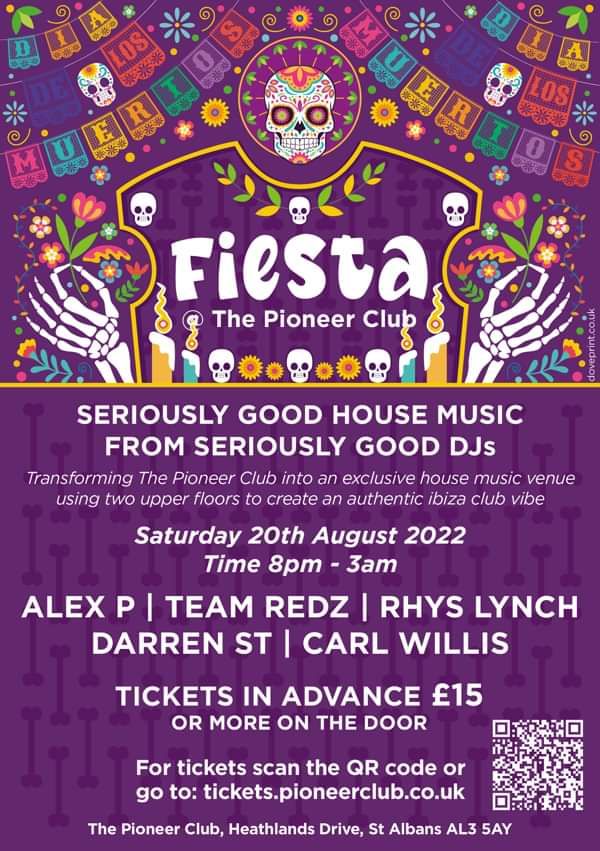 GA (1st Release) (e-ticket)
GA (Final Release) (e-ticket)
The First Ever Club Fiesta
Seriously good house music from seriously good DJs
Transforming The Pioneer Club into an exclusive house music venue using two upper floors to create an authentic Ibiza club vibe. Get ready for a long night of thumping beats with some of the finest DJs in the area with drinks available all night.
Fiesta club is a unique House music event inspired by many years of experiencing some of the world's most amazing nightclubs and also some of the more underground club venues too. Through our personal passion for house music and the places that our passion has taken us we bring to you a night of comparison to no other event in the area. Our aim is to bring the worldwide clubbing experience to you with some of the finest local as well as some of most renowned DJs on the House music circuit. We are launching this new and unique house music event to bring some much needed energy to the local clubbing scene…come and join the Fiesta Club… "you see house is a feeling that no one understands unless your deep into the vibe of house".
1st Release Tickets £15 until the 13th August. Final Release Tickets £20 on sale 13th August.
LAST ENTRY 1AM • ZERO TOLERANCE FOR SUBSTANCE ABUSE
Printed or Smartphone Tickets Accepted • Cloakroom Available
Line Up
Club Fiesta
Alex P
Team Redz
Rhys Lynch
Darren ST
Carl Willis