The Pioneer Club presents:
Blue Hour // High Regard // Mask // Jamch
Blue Hour + High Regard + Mask + Jamch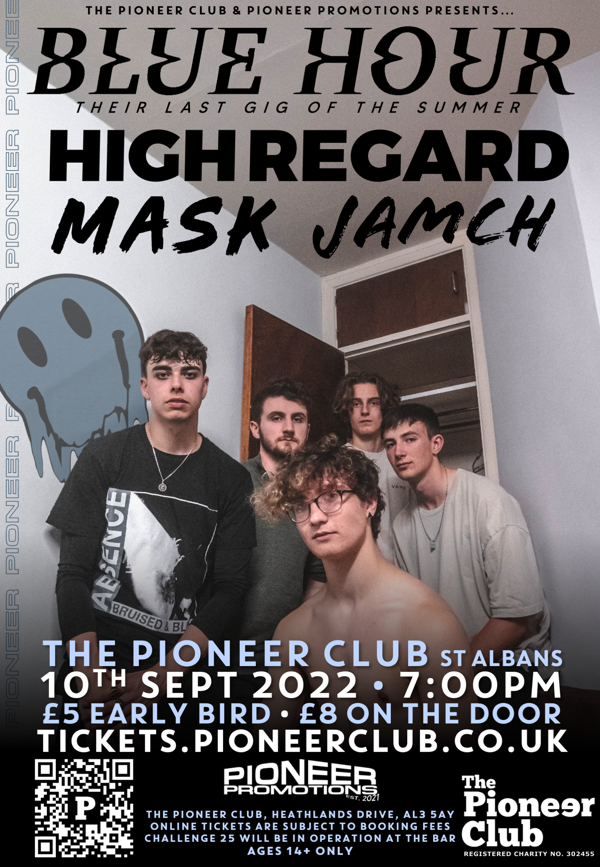 EARLYBIRD // General Admission (e-ticket)
Following on from their previous appearance at The Pioneer Club, which was described by Headliner Magazine as "electric" and mentioned that the band had "enormous promise", Blue Hour are back for round two. The five-piece create a fantastic atmosphere with a even more fantastic crowd. The band embark on a series of shows throughout the summer before culminating at The Pioneer Club playing tunes like Ultraviolet and Five More Minutes. This is your last chance to see them before the end of the year. You shouldn't delay in getting your tickets for what is going to be a magical night. Expect jumping, dancing and moshing - it's gonna be a good one.
Getting you warmed up we have... High Regard
This pop punk outfit have been making serious moves over the past several years. They're are a fierce pop-rock band from Hertfordshire. Fusing fun, catchy riffs with energy and attitude, High Regard are blurring the lines between their influences, chasing a fresh approach in what they create. The hold a bright sound that has created a strong impact in the Herts music scene. High Regard should be held in high regard as they bring a refreshing take on a familiar sound.
Prepare yourself for... MASK
MASK are a two-piece noise-rock duo from the Bedford/Milton Keynes area, taking influences from Death From Above 1979, '68, and advertise themselves as a "heavier version of Royal Blood". The bands hard, groovy riffs mixed with their big atmospheric sound, original but nostalgic aesthetic, memorable tunes and dedication to their performance live makes them a band to see at The Pioneer Club.
Making you move... Jamch
A veteran of The Pioneer Club, we think he has a secret bedroom in the basement of this place. Jamch (Jason Hewitt) has been running about the St Albans music scene for almost ten years playing music and shouting about his love of Sonic the Hedgehog. Formerly of Bright Conclusions, he offers a fun and exciting show containing bangers to get you shaking and wit to get you chuckling.
Ages 14+ • Challenge 25 in Operation
For enquiries related to this event, please email us here
The Pioneer Club, Heathlands Drive, St Albans, AL3 5AY.
Line Up
Blue Hour are a pop punk band from St Albans. Formed in their school practice rooms, Blue Hour was created in order to play the local music festival. Blue Hour's music reflects the struggles of life and the pressure that mental health has on people. They present the inner turmoil and resolution throughout the EP, telling a story through their songs. In 2019 the band played many shows around Hertfordshire and Cambridgeshire including many music festivals including Wilkestock and Todd in The Hole among many others. Blue Hour is always looking to the future and have started work on new material as well as continue to craft their already energetic live shows. In early 2022 they headlined The Pioneer Club to a huge crowd and are back again this September for one hell of a show.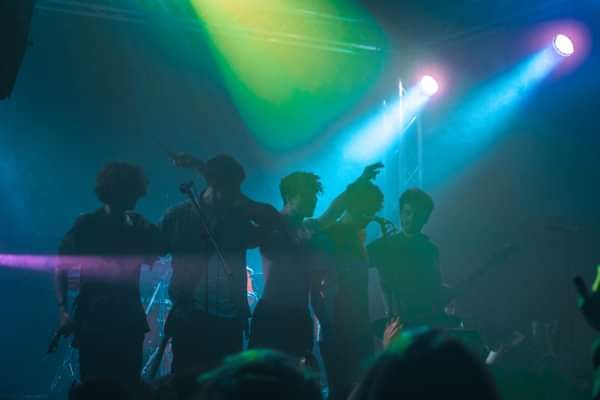 High Regard are a fierce pop-rock band from Hertfordshire. Fusing fun, catchy riffs with energy and attitude, High Regard are blurring the lines between their influences, chasing a fresh approach in what they create.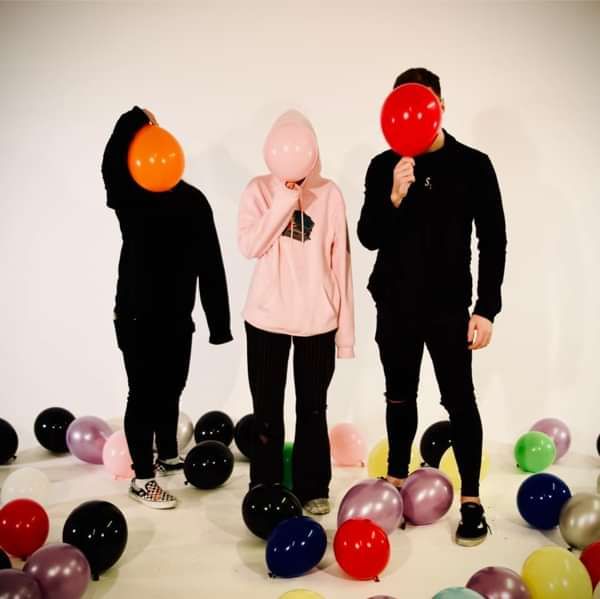 MASK formed in the summer of 2018 as a side project between Bradley Arnold (Bass/Vocals) and Reece Mott (Drums) during their time studying "Music Performance Level 3" at Bedford College. Towards the end of the year, both Reece and Berd's previous bands broke up and they decided to put full effort into the MASK project.
Following this, MASK then went through numerous writing and recording sessions, changing their writing style along the way and developing new skills on their respective instruments. Reece had been a bass player up until the formation of MASK and has been learning drums ever since, giving a unique style to his drumming. Berd had mainly played guitar/sung in previous bands and was now focussing on learning Bass as a main instrument, with his own unique style of playing bass guitar like a 6-string electric guitar (Later building a custom bass-6 guitar to match their boiler suits, fitting in with the overall aesthetic of the band). After writing enough material to put together a setlist, this saw MASK play their first gig in December of 2018 where they played Bedford Esquires in Danny's bar alongside other new bands from around the area.
After playing multiple gigs, writing new material, and gaining a following throughout the starting months, MASK then progressed further with the band by recording their debut double sided single "Mask", recorded by Aidan Barnes back in February of 2019. This consisted of their two main songs, their self-titled song "Mask" and a college project "Blind". The single was later released in April with a great reception from their following.
After their "Mask" release, and playing a few shows around the Bedford/Milton Keynes areas, they were approached by Ben 'Faz' Farestvedt to discuss recording their first EP, "Addiction and Dependency". This EP consists of songs that MASK had recorded as a Live EP which was released a few months previously featuring; 'Live in Fear', 'Mask', 'Mani', 'Better Off', and 'Sunshine'. (The original Live EP had the now discontinued track"Catastrophe Actor" instead of "Better Off").
After finishing their time in the studio working on their debut EP, MASK continued to play numerous gigs throughout the year to build up a following. Playing notable gigs such as 'Castle Fest' (Promoted by Luton Live/s) and playing with other notable bands and artists such as; Alfie Templeman, Sarpa Salpa, El Moono, and Mosa Wild to name a few. They are now also the official support band for NirvanaUK in the East Midlands area, and have supported them for 3 years running (As of 2022).
The beginning of 2020 saw MASK release 'Live in Fear' off of their debut EP alongside a music video on the 10th of January 2020. The EP "Addiction and Dependency" was then released in full on the 17th January 2020. Since the EP release, it has been added to various playlists including "The Local Blog" and "Alternative Tracks", and it has been named "EP of the week" on Transmission (DiverseFM).
MASK have also uploaded two music videos off of their EP "Addiction and Dependency", and are soon releasing a third, which will debut with their newest single, "Come Home" with their follow up single "Scars" to be released shortly after. Both singles were produced by Jake Stanton of Big Fig Studios, and bring an entirely new sound to the band's discography. Switching from solely Noise-Rock sounds to a more contemporary sound, taking influences from Midwestern Emo and Grunge music.
Moving forward, MASK have written a further two EPs, one of which being an official follow up to 'Addiction and Dependency' called "Not Here, Nor There", which is expected to be released in the next year, and the band are planning on expanding into new parts of the country previously unexplored.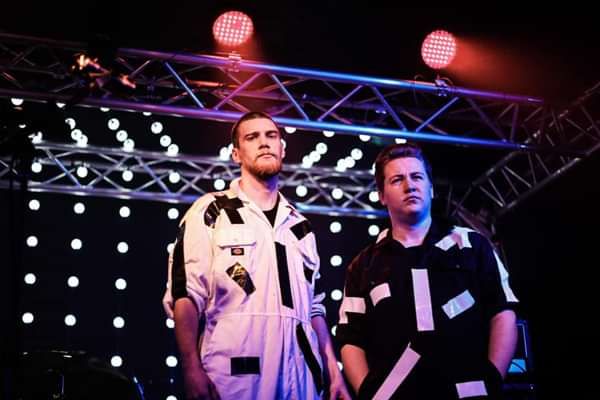 Pioneer Club veteran Jamch (Jason Hewitt) is a pop-punk artist. After performing in bands such as Bright Conclusions and Starlight Arcade, he is rocking a solo career with his new single 'So Long Old Friend' out now.