Common People presents:
Common People | 90's Indie Nights
Buy Tickets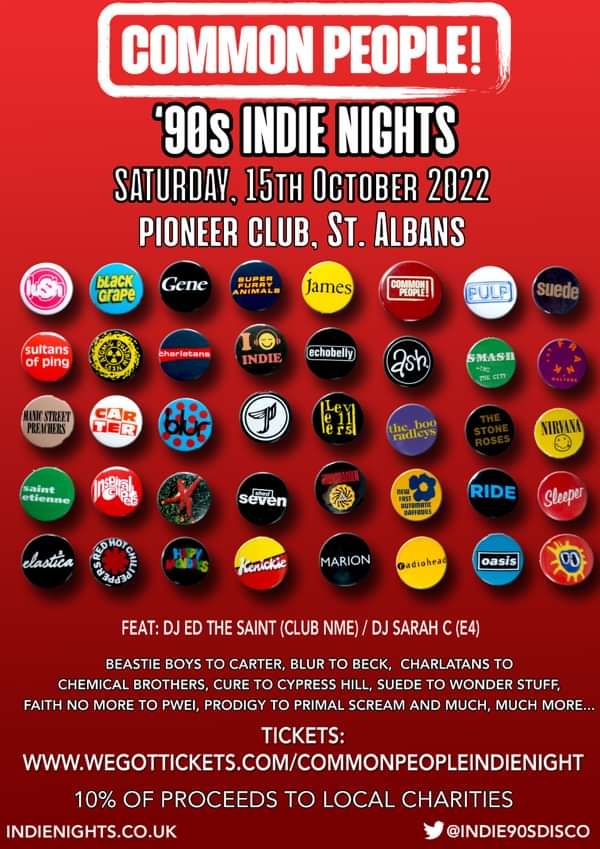 Common People is back!
Get ready for the ultimate throwback 90s disco!
Make sure you get your tickets quick, this event sells out fast.
Playing tracks that rammed Indie nights across the 90s, covering the genre's history from baggy to grunge to brit-pop and back. If it's danceable, it's in!
Beastie Boys to Carter, Blur to Beck, Charlatans to Chemical Brothers, Cure to Cypress Hill, Faith No More to PWEI, Happy Mondays to Nirvana, Inspirals to Oasis, Green Day to Primal Scream, Prodigy to Pulp, RATM to RHCP, Suede to Wonderstuff and much more…